The executive pastry chef of Galaxy Macau Kuok I Hoi, judge at the World Association of Chefs' Societies, internationally awarded pastry champion and among the proudest Alumni of the Carpigiani Gelato University, decided to share with you, Frozen Art Chef Lovers, his bestseller "Apricot, Champagne, Chocolat". Three amazing recipes in one.
Download the full recipe here, try it out and tell us your feedback!
Madagascar Cacao Cremeux 68% with Sachet Cake, Oven Roasted Apricot and Almond Tuile accompanied with Gianduja Gelato.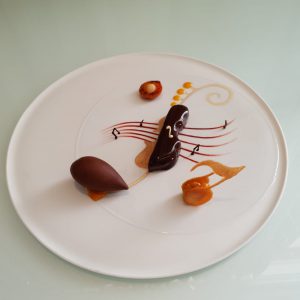 Dom Perignon Rose Frozen Foam with Raspberry and Savoiardi Biscuit, Mecerated Mara de Bois.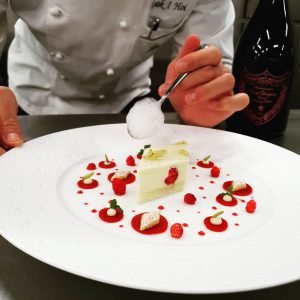 Darjeeling Earl Grey Tea Gelato with Frozen Raspberry Coulis and Piedmont Hazelnut Meringue, Ecuador Dark Chocolate Glaze.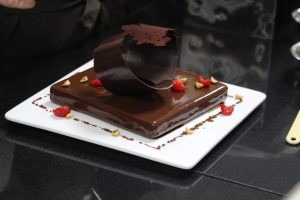 Enjoy it and read the full interview to Chef Kuok I Hoi here.