The search for Asia's next top pastry and gelato chefs is on. Registration to compete in the highly anticipated Asian Gelato Cup just opened. A few days ago, Food & Hotel Asia also spread the news that the challenges include the Asian Junior Pastry Cup.
Registration for competitions will close on 30 September 2019, so sign up now if you wish to vie for any title. Read on for 5 undisclosed rules to win.
Frozen Art Chef is proud to interview this month the Father of these competitions, celebrity and award-winning Chef Kenny Kong, President Mentor of the Singapore Pastry Alliance.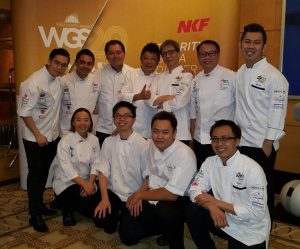 About Chef Kenny Kong
Starting his career as a humble junior pastry chef in his native Hong Kong, Chef Kong's personal philosophies of uncompromised beauty and style are strongly reflected in his works of culinary art. Chef Kong devotes the same energy and passion into his craft as he has done over the years, building upon his experiences in countries such as France, Switzerland, Hong Kong and Singapore. Chef Kong was recognized as the Most Stylistic Pastry Chef for three consecutive years at the prestigious Hospitality Asia Platinum Awards (HAPA) from 2008 to 2010. In 2012, Chef Kong clinched two honourable Mentor Chef Awards from At-Sunrice GlobalChef Academy and Singapore Workforce Skills Qualifications (WSQ). He won the title of Best Pastry Chef of the Year at the World Gourmet Summit Awards of Excellence in 2017. That same year, Chef Kong received the Special Awards of Professional Contribution from the 21st FHC China 2017 World Association of Chef Societies. More recently in 2016, Chef Kong was invited by the German Chefs Association to be the Chief Pastry Judge at the IKA Culinary Olympics competition. In the same competition, he mentored the pastry team to create the dessert menu. The successful collaboration led the Singapore team to edge out 29 national teams from other countries to emerge as the overall champion with the highest score and the Gold award in the Cold Display (pastry) category. Ultimately, Chef Kong believes that it is very rewarding to inspire, nurture and educate future generations of pastry chefs, and to help promote Singapore's culinary culture worldwide.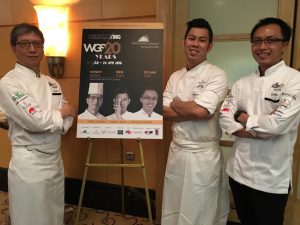 On 3-5 March 2020 at Food & Hotel Asia (Singapore), the second edition of the Asian Gelato Cup will take place. Which are the lessons from the past?
The first edition was a milestone; the competition helped to spread gelato skills in Asia. We have been fiery to share the importance of how to balance recipes, sweetness and high-quality ingredients, how to use the most innovative technology, how to maintain the hygiene of the gelato machines. Many Asian professionals participated (and we realized dedicated masterclasses for them too), and we are ready for the second edition now. Registrations started on 1 August 2019. Macau is already in. Singapore, Taiwan, Korea, Hong Kong (the HK selections took place on May 2019), Mainland China and Malaysia (the selections took place a few days ago) are applying now, the participation goes on a first come first serve basis. In 2020, we will accept only 8 teams. It sounds like we have got only one more slot available. Let me recommend to all the ones interested in participating, to organize official selections first. It guarantees the priority to participate.
What are you expecting from the competitors in 2020?
Asian Gelato Cup is an "open" competition. The way teams work together, how skills are put in place, why participants use local ingredients, how they balance flavours, temperatures, how they serve their creations (pan, glass, cake shape, plate). I expect a glorious balance of tastes and textures, the usage of more Asian ingredients, an innovative fusion with European ingredients and technical skills. In Asia, we all chase perfection: a perfect texture, a perfect flavour, an outstanding masterpiece. The world is looking at us now.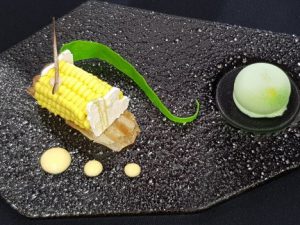 What are the 5 undisclosed rules to train well and (maybe) win the 2020 Asian Gelato Cup?
Focus on the experience: Stop concentrating on how to win and focus on what you can learn and how you can share with your team member. A strong team spirit is the first key to success. The true meaning of the competition is to grow, to learn from others, and to share knowledge. The keywords are friendship, honest attitude, respect, and culture.
Master the techniques: most importantly, learn how to balance a great gelato. Ice cream and gelato are different. Carpigiani Gelato University organizes courses in Asia and can help you learn how to balance your recipes. Sign up and discover taste, texture, flavour and correct serving temperatures. All the sponsors will be happy to help. Ask for advice and support!
Creative Ingredients: be innovative! Traditional milk or dairy-free solutions made from almond, rice or soya? Spices, seeds, nuts, chocolate, different fibres or solids? Just practise, experiment, and share your thoughts. The best recipe will be created by you together with your Team through trial and error.
Excellent Hygiene: Pasteurization, batch-freezing procedures, machine-cleaning processes, work-safety, food safety, and personal hygiene are very important aspects of the gelato arts. A specific new award will be added in the next Asian Gelato Cup.
Try Savoury Gelato! It is the latest development in the gelato industry: gourmet cuisine has successfully married pastry and gelato. For inspiration, look at how stellar chefs include gelatos in their menus. It's an opportunity to learn how to get cookies from the tart, mix salads and sorbets, transform appetizers, fish-courses, ratatouille, sandwiches… think out-of-the-box! We can't tell you exactly what to do, be daring and original! One time, the Singaporean team created a Minestrone sorbet, and we loved it. Try a new approach. Be curious. Observe what people love, and what is still not on the table in a certain shape or structure…You'll surprise yourself.
 Malaysia won the 2019 Pastry World Cup, Japan got the 2nd place. Asia is leading in many worldwide competitions. What are the Asian advantages. Which trends do you foresee next?
We learnt from Europe. We haven't got a similar food-culture here, but we don't want to be at the bottom of the world. Every competition includes a matter of luck. We don't compete in order to see which nation is the best. We want to make something unique. We aim to develop our own way to do something excellent for our customers. Maybe adding our own ingredients, our Asian Taste. When we participate in a competition, we are already winning. Our main mission is to innovate, sharing with the youngsters. Looking at the future, I see healthier choices. Refined sugar is already over, the question is how to develop something that doesn't make people sick? Non-dairy products, fruits, superfoods, a nutrition insight, food innovation…Don't miss 2020 Asian Gelato Cup and meanwhile try out the Black Glutinous Rice Porridge Gelato recipe that contributed to let Singapore Team win the 2018 edition!
Valentina Righi