What would Toni (the legendary creator of "Panettone") have thought knowing that a Taiwanese chef would become a world finalist at the Panettone World Championship in 2021?! 
Let's take a few steps back. There are several narratives behind the origins of the famous Italian Christmas Cake. One of the most compelling stories depicts how a Milanese baker named Toni fell in love with a beautiful woman whom he had watched walk past his bakery every day. Struck by her beauty, he devised a plan to win her over. He spent many months creating a vanilla-scented loaf, sweet and soft, which he called 'Pan di Toni' (Toni's bread).
Whatever its origins, panettone is now highly regarded throughout Italy and the rest of the world, particularly as a gift at Christmas. To get ready for the festive season, baking gets underway around the clock from early October, and in the following months, rows of the panettone adorn the windows of Italian bakeries and delicatessens.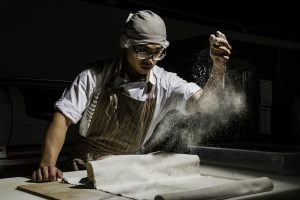 Making a traditional panettone the Italian way is a lengthy procedure. The proving process alone can take several days, allowing the flavors to mature and the distinctive fluffy texture to develop. It is then baked in precise temperature-controlled ovens and, straight after cooking, is hung upside-down to cool, which stretches the warm cake, giving it its characteristic dome shape. These days, you can buy all sorts of alternatives to the traditional dried fruit and vanilla original, such as chocolate, coffee, coconut, and limoncello-flavored panettone. At this time of the year, in the Italian bakeries, you also find salted, savory panettone, which you top with ham and cheese. Not to mention the Panettone Gelato flavor or the creation of delicious Christmas desserts using Panettone and ice cream.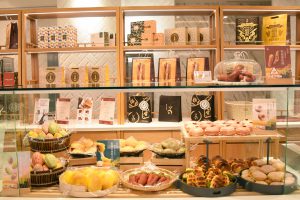 There is another love story connected with this delicious dessert that you cannot miss. This one takes place in Taiwan where you will also find the rich in history, panettone.
Wu Pao Chun (Chris, for his western friends) is a Taiwanese chef who dedicated his life to bakery products. He fell in love with the world-famous Italian Christmas Cake many years ago and he recently became a world finalist at the Panettone World Championship. From his first participation at the Coupe Du Monde de la Boulangerie in 2007, in which he received the title of Champion for Asia, to the opening of his first flagship store in Kaohsiung in 2010, preceded by this latest victory, there's been an exciting and inspiring pathway. Frozen Art Chef asked Chef Chris to reveal some of his exquisite secrets.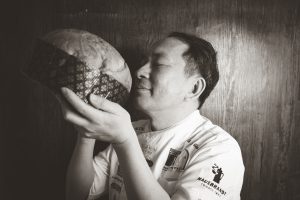 1. Chef Wu Pao Chun, tell us more about you.
Born in the foothills of Dawu Mountain, Neipu Township, Pingtung County, I started my bakery apprenticeship in Taipei at the age of 15. Shedding tears and sweat, I experimented with flour and yeast for more than 2 decades. In 2008, mixing the local ingredient of Tainan's Dongshan Township – smoky dried longan, together with levain and red wine, I created the "Taiwan Longan with Red Wine Bread." Inspired by memories of my mother's longan rice cakes, this bread won the second prize in the Coupe du Monde de la Boulangerie, the World Cup of Baking. In 2010, I beat master bakers from all over the world to secure the championship with a French-inspired creation – Taiwan Litchi Rose, which innovatively combined dried litchi, organic rose petals from Puli, and litchi wine. While musicians express their emotions through notes and words, I do my best to do the same through tirelessly kneading dough, and creating superior, world-class bread. I express my passion through baking, and I love showing how to savor the true taste of bread while enjoying the aromas of wheat.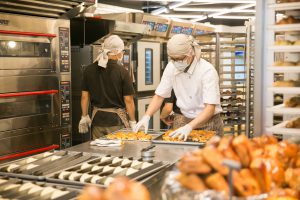 2. When did you start thinking about becoming a Chef and what did you do in order to make your dream come true? 
I started as a baker when I was a teenager, just because I wasn't good at studying. Back in time, 35 years ago, if you didn't know how to study well and if your parents agreed, a possible option was to start working. Being a baker was my first choice. One day at the bakery, I picked up a magazine and I noticed an announcement of an international baking competition in France. I was really impressed by it, I tore the page, and I made a wish: I wanted to take part in that competition one day and become a world champion. To acquire the necessary skills, I enrolled myself in many courses, both in Taiwan and in Japan. To expand my knowledge of the art of baking, I invested almost all the money I had previously earned. When I was 29, I managed to pass the first selection competition in Taiwan for this international baking competition. I had the honor to represent my country in France during the first world baking competition and I got a silver medal. Two years later I managed to win the first overall title of the great master of international baking. After I won this title, I succeeded. I opened my first bakery and my dream had come true.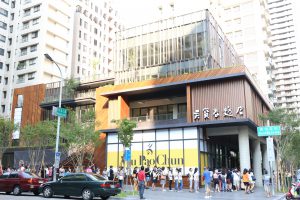 3. How did you discover Panettone?
I discovered it in 2014, it was love at the first sight. I immediately booked a flight to Italy in order to learn how to make artisan panettone from Master Rolando Morandin, the most famous Panettone maker at that time. He passed on to me all his passion for the Christmas Cake. In Italy, I also discovered that to make the real artisan panettone you don't have to modify the master's recipe, rather, you just need to execute the procedure precisely using the same passion. That is the fundamental ingredient.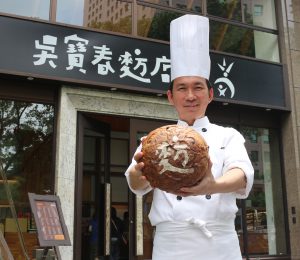 4. What about your relationship with frozen desserts?
Frozen desserts are very important elements to be included in the bakery world. At our bakery in Central Taiwan – the one that we inaugurated three years ago – we have added an artisan gelato display. In this artisan gelato parlor, we have included some special flavors such as Panettone (of course!) and other seasonal fruits. We often use gelato to create delicious sandwiches, especially during summertime. In Taiwan, the summer season is very hot and people love gelato. We plan to add more frozen desserts to our Menus next year: Parfait and Gelato Cakes first.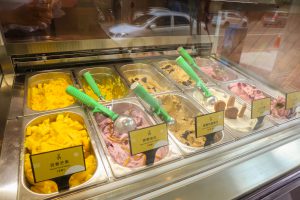 5. What could young bakers do in order to become Asian champions?
Let me summarise in a phrase my advice to future young bakers. Being a baker is a very demanding job and, if you chose to pursue a career in this art, get ready to go all the way ahead. If you give up halfway, you will never be able to achieve your goal. If that's your goal, go and make a score".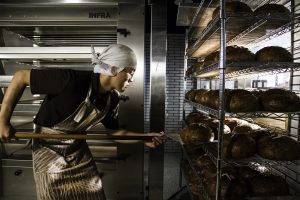 6. Last but not least, let's speak about predictions for the frozen dessert trend in the next few years.
For sure, the Frozen Dessert trends will grow larger in Taiwan, as people love them. I foresee a lower usage of dye and an increase in the utilization of natural ingredients. Our clients are asking for products that don't include additives and nowadays everyone is looking for the healthiest choices. Low glycemic index options could also increase, as our customers are already asking for less sugar or no sugar products.