YOU ARE INVITED!
Dear Frozen Art Chef Lovers, on 12-13 May 2021 the acclaimed Chefs Alessandro Racca and Luca Cappelletti will run the very first specialised online course on Gelato Pastry. Carpigiani Gelato University dedicates it to all want to learn how to deal with cakes, decorations, syrups and semifreddo served at a temperature of -18°C.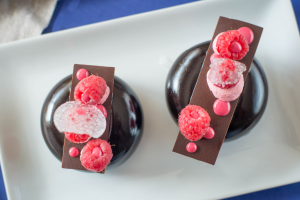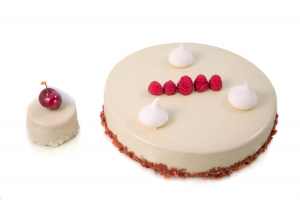 Be the first to learn how to create a Tiramisú Entremet Glacé and fundamental  Gelato Pastry techniques! You are entitled to a 50% off!
You know what, Gelato is a is a very versatile product, so the key is just learn how to handle it. Have a look at the contents of this course and take advantage of the 50% discount that Frozen Art Chef reserves for you.
Course Title: HOW TO DEAL WITH CAKES, DECORATIONS, SYRUPS AND SEMIFREDDO AT -18°C
Dates: 12-13 May 2021
Masters: Alessandro Racca and Luca Cappelletti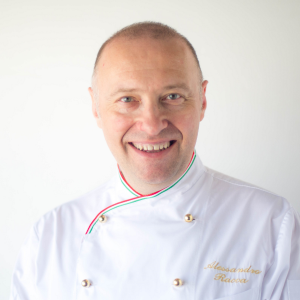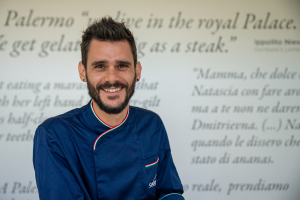 Subjects:
• How to make Gelato Pastry
• Traditional Tiramisú (+4°C) vs Tiramisú Gelato Cake (-18°C)
• Gelato production processes and balancing techniques
• Gelato crystal for frozen molded cakes
• Italian Semifreddo production processes and balancing techniques
• Coffee Syrup for service at -18°C
• Tiramisù Semifreddo cake (-18°C)
• Glazing and Decoration of Frozen Desserts
• Product Cost and Profitability Analysis
• Showcase and Sale
Duration:
The course is from 9.00 am to 1.00 pm CET, for 2 days
Language: English
Requirements: Basic Pastry and Gelato knowledge.
How it works
Register for the course here, add the exclusive promo code FROZENART50 (it will entitle you to have the 50% of discount at the moment of the purchase) and you will receive an email with the link of the live lesson (to be opened on the date of the course). The participants will receive an official Certificate of Completion by Carpigiani Gelato Pastry University. Contact vale@frozenartchef.com for more information.
Let us wish you the best success in the creation of your Tiramisu Entremet Glacè and do not hesitate to share with us your comments and photos of your frozen desserts! Your art and your voice count!