Some places sharpen your inner sense and are a permanent source of inspiration. Wagashi House and Maison Zero in Vietnam are two of them. We are challenged by people who have a real passion and taste for pastry and gelato art, right? Seeing Wagashi House patisserie in a rainy Hanoi, you brace yourself for something distinctly Japanese, a simple and beautiful experience. For all the differences we spot between places, there may be an equal number of similarities. Tokyo and Hanoi are bound by a mutual obsession for simplicity. Delicious simplicity.
Chef Ngoc Anh opened Wagashi House (Wagashi is the common name for various kinds of Japanese traditional cakes including Nerikiri, Yokan, Mochi that are often eaten at tea parties) eight years ago: he wanted to create simple things, but it is the most difficult thing to do, since simple things cannot be manipulated.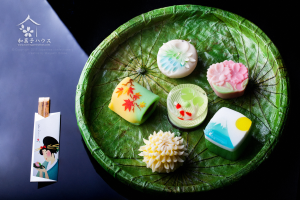 1. Chef Ngoc Anh, tell us something about you.
I'm 38 years old. I graduated from Hanoi University of Technology, with a specialisation in Mechanics. I am living in Hanoi with my wife and two beautiful daughters. Currently I own a traditional Japanese pastry shop (Wagashi House), a gelato shop (Maison Zero) and I publish a digital magazine specialised in Baking & Pastry, Pâtissier Spirit.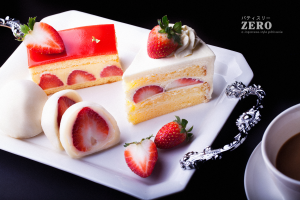 2. When did you first start thinking about becoming a chef?
 A Vietnamese saying quotes: "the flow of life pushes". Actually, I never thought I would become a chef one day. After graduating from University, I worked as a programmer for several big game companies in Vietnam. In 2012, I quit my job and started my entrepreneurial career working on a digital food magazine, "The little kitchen". Unfortunately, the project failed and the company dissolved. I had a fully furnished kitchen and my thoughts were then "how to make money with that kitchen?". At that time, with their delicate beauty and cultural distinction, the small Wagashi cakes were starting to get popular among young people in Vietnam. What Vietnamese especially liked was that their materials were sourced primarily from plants like rice, wheat, and red beans, conveying their love for nature. Moreover, Wagashi are slightly sweet but when combined with tea, the taste is perfect. What moved me to open a Japanese Patisserie in Vietnam was that these works of art (their delicate shades represent the four seasons) embody the soul of cake makers. It wasn't easy. Most of the raw materials and cake moulds are imported from Japan. My antique moulds have been passed down many generations of Japanese bakers. I am very lucky to own these wooden moulds. I had to auction for them. Some of them are worth over 10 million VND.
In 2013 here were very few people making this kind of confectionery in Vietnam. It was also difficult in general because I didn't know Japanese language. I had to use handwriting recognition software to transfer text from paper books to my computer, then I translated into English language. Then I had many trials and errors to perfect myself.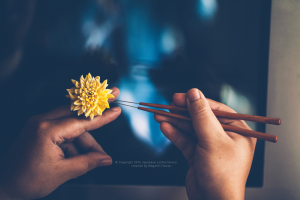 3. Each failure is a learning experience, and it was just the beginning.
Yes, the more I practise it, the more I have passion for pastry art and I keep training hard. What makes me proud is that customers love our creations. We always explain that each one is very delicate and it needs to be enjoyed with all 5 senses. In 2018, I started to learn about French pastry art with the desire to combine and improve my traditional Japanese confectionery line. I was limited by ingredients (mainly beans, and glutinous flour) and at that time there were also many young people who graduated from professional baking schools in France and Australia and decided to open a bakery in Vietnam. I asked myself: "if there are so many bakeries in our country, and also people who love fruit cakes, why can't we have a decent bakery and pastry magazine?". That thought prompted me to create the Pâtissier Spirit magazine: I wanted to share specialised knowledge about pastries, bread and cake business in Vietnam.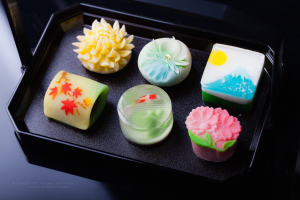 3. Tell me more about your relationship with frozen desserts.  
Vietnam is a hot and humid tropical country and I have loved ice cream since I was a child. Well, I wasn't the only one. More than 30 years ago, there were ice cream vendors cycling around the streets and every time we children heard the vendor whistling sounding Toe Toe, we would burst out. Flavours like coconut milk, young glutinous rice, green bean and chocolate were cheap, but they represented a real dream for all of us. 
Anyway, I entered the gelato industry by accident. Most French baking books have a chapter called "Frozen Desserts" and I started to learn the basics of ice cream making reading them. I consider frozen desserts an indispensable part of pastry. Just think about the plated dessert you have at the restaurant as well as ice cream/sorbet, sable cookie, dacquoise, mousse, fruit compote…Customers love when they complement each other in terms of flavour and texture. I needed a basic knowledge of baking & pastry art. Please note that I haven't done gourmet gelatos yet and I also have never had a chance to go to Italy. All my knowledge comes from books and through the process of testing on real products. Today in Vietnam, there are also Italian, French and Swiss chefs that moved in Vietnam to open a gelato shop. I went to their shops to try it out and learn. At the end of 2019, I opened Maison Zero, my gelato shop. With just a small machine, I produced and sold 1.5 tons of gelato. Recently, I upgraded to the Carpigiani Ready 20/30 that has got a portion door. I hope it will bring a better efficacy and efficiency in terms of production.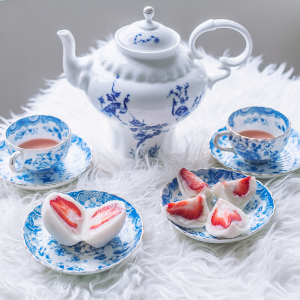 4. Would you share with us one of your bestsellers? 
Certainly. In Vietnam, the strawberry season has just started. I'm pleased to share with Frozen Art Chef the Strawberry Gelato recipe that my customers love more. Often referring to strawberry ice cream, people will immediately think of Strawberry Sorbet, but few people make gelato because the milk will overwhelm the flavour and taste of strawberry. With this recipe I add more soft dried strawberries and strawberry compote. Click here to get the recipe.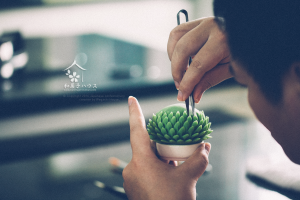 5. An advice for all the young students who want to become successful pastry chefs and cannot travel or afford expensive courses?
I was one of them, and if I did it, everyone can. Of course, not everyone has the favourable financial conditions to learn bakery, ice cream and pastry at professional schools. But there are many other paths to succeed as long as you truly enjoy your job. Learning from books and from Internet is an endless treasure of knowledge. Don't you know where to start? Focus on the basics. When making ice cream, you need to understand sugars, the anti-freezing point, the sweet power, fats, MSNF, lactose, protein … or you'll never balance your recipes. Refrain from following the formula mechanically: ask yourself why this is the case and find an answer on your own. When you have the foundation knowledge, you will have the basis to create and develop products adding your own mark. Learning is an ongoing process. Learn from colleagues, learn from competitors, learn from your own customers. And finally, don't be afraid to experiment with new things.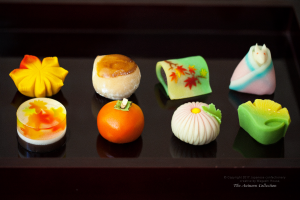 6. Which are the current Frozen Dessert trends in Vietnam?
The Vietnamese market currently counts many ice cream brands, but the artisan gelato segment still has got many opportunities. Gelatos and sorbets made using domestic fruits and regional specialities will be very popular in the near future. People also started to focus on healthy, less sweet cakes, but this is so far still not very popular.