As we move into the summer season in New Zealand, we asked the most famous local protagonists of ice cream, gelato and sorbets, which trends to expect.
"Kiwis' love of frozen treats shows no sign of slowing", they all said. Well, At 28.4 litres per capita per annum, New Zealanders are amongst the biggest eaters of ice cream in the world! Single serves and dairy-free flavours are selling fast, but what's next?
1. QUALITY LOCAL INGREDIENTS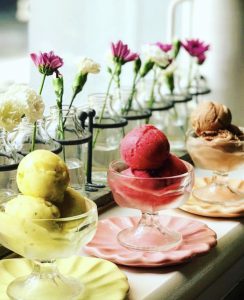 The New Zealand Ice Cream Manufacturers Association (NZICMA) is encouraging Kiwis to consciously choose locally made ice cream, gelato and sorbet. Alex Gimenez (NZICMA past-president and founder of Patagonia Chocolates) said: "buying local is more important than ever, everyone can do his bit for New Zealand and celebrate the quality and diversity of our amazing ice cream, gelato, sorbet and dairy-free frozen products"."In the last 5-10 years we definitely saw many new gelato shops opening in New Zealand, lots of innovative artisans up here doing really cool stuff. New Zealand produces for export 12.000 tones a year", he continued. A longing for the exquisite flavours of their Argentinian homeland led Alex Gimenez and his wife Lorena Giallonardo to establish Patagonia Chocolates in Queenstown in 2005, so they could deliver the very best artisan delicacies to their local community and visitors while keeping true to their South American roots. When they arrived in New Zealand, Alex was teaching hang-gliding but he also had Italian origins and a passion for chocolate and pastry art, so when they noticed that a world class pastry and gelato reality was missing there… Patagonia's adventure started!16 years later, Alex and Lorena are chocolatiers, gelato makers and coffee roasters with five cafes located in the Southern Lakes of New Zealand. They fell in love with Carpigiani, the "Ferrari" of the Gelato machines"as they revealed us, getting first class equipment from Italy. Today a production kitchen is set up in Queenstown to centralise the gelato and chocolate making. "But quality will never be a compromise", says Gimenez. "We use the best ingredients and our recipes (100% secret) remain the same". Dulce de Leche and Tramontana are the most popular flavours and when you ask him which will be the trends in the upcoming summer…he has no doubts.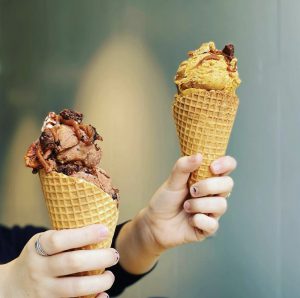 2. BESTSELLER CREATIONS
"Nothing new under the sun, we love creating new flavours and our clients try them out with curiosity but then they keep ordering -more than 3000kg per day – our bestseller flavours", says Gimenez. People love the best and when they find it, why change?! On the other hand, every time I experiment a new flavour, it costs me around 3000$. I keep doing that but with moderation. Whether it's chocolate, gelato or coffee we're truly passionate about what we do and we listen to our clients. Our small team of chocolatiers, chefs, gelato makers, coffee roasters and baristas take the utmost pride in every treat, dessert or drink that they make with a focus on fresh, quality ingredients, and traditional, handcrafted production", continues Gimenez. "We've stayed true to our South American origin offering customers a true experience of flavours, traditions and even language with the likes of Tramontana gelato, dulce de leche, alfajors and churros".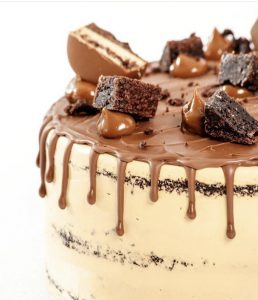 Did Covid-19 change the game?
Yes, for sure. Queenstown is a touristic place and we didn't see any tourist in the last 20 months. It has been hard. Our sales dramatically dropped down (40%), but we are still alive and working for the residents, and they are supporting us. Our bestsellers never cheat and we are putting all our efforts to keep working and investing in quality. We didn't want to approach supermarkets, we downsized a bit the production but we are confident that 2022 will give us a well deserved new beginning.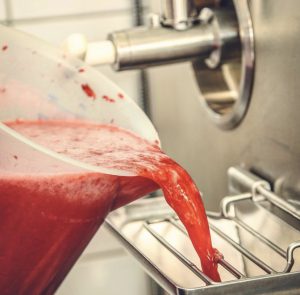 Any advice for new Gelato Entrepreneurs in New Zealand?
Use the best quality ingredients you can find, make as much as you can of the ingredients you are going to use from scratch and put lots of them on your recipes: you will beat quality and quantity!
Listen to the market, only your customers will confirm if you are really cool by coming back over and over again.
Put your heart and soul into your project, work very hard and be smart at the end of the day.
The success of your business is reflected in your bank account. If possible, ride Ferraris, Toyota Corolla is not not cool.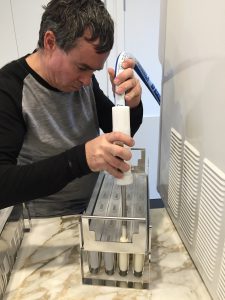 How to disagree?!
We also interviewed Giapo (you know him, right?!) in order to do a better "forecast".
3. NO TRENDS, BUT EMOTIONS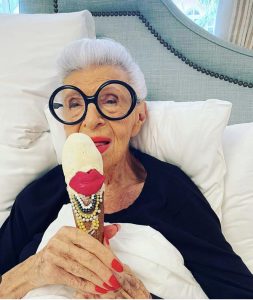 I don't believe in trends. What people want are unforgettable experiences. "Gelato Artisans worldwide have self-limited themselves and focused most of their creativity to change flavours in a mono-dimensional way", says the Italian native Gianpaolo Grazioli, better known as Giapo (as his eponymous shop).
"Since Giapo's inception, we have believed in creating something different, opposing what is seen as usual. We wanted people to experience gelato like never before. Are the flavours, ingredients and the various ways to make gelato (American and Italian, for example) the only ways to change the most popular dessert in the world? We did not think so. Since the Giapo inception, our dream was always that New Zealand would become famous for its special gelato, a new gelato.
In the beginning, the idea of changing ice cream was in the back of my and Annarosa's (my wife) minds – but, at first, we lacked clarity on how that change could unfold. My ultimate wish is to see customers motivated to challenge the status quo and break tradition in their world of competence.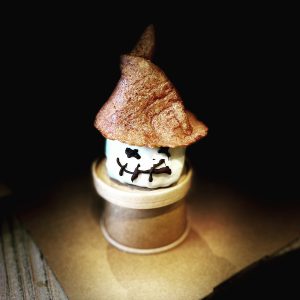 What is my advice to young gelato entrepreneurs? I moved from Naples to Auckland 18 years ago. It was supposed to be only a vacation, but I decided to stay. When you are 25, you can do whatever you want, right? So did my girlfriend Annarosa (who then became my wife and my partner in crime). The Italian Master Gianpaolo Valli from Carpigiani Gelato University helped me construct the recipes. In the most bootstrapped manner, we went from being a patisserie to being an ice cream lab, self-financing most of it with credit cards and family backed loans. We were young, everything was possible! Many things have changed, and we hope some things will never change as we still want to grow, take more risks and keep innovating perpetuity. What kept us going? Our clients. The customers have been embracing the change and the innovation we brought them as their own, making Giapo part of their life. Two years into making gelato, we realised that we were not accomplishing the change we wanted and spotted the idea that ice cream could be something else.
At this time, we realised that we could
1. Look at the function of ice cream, rather than just at the flavours. 
2. Offer a new way to consume it that isn't just a regular cone, cup, or tub.
3. Offer a different function than simply eating it from the get-go.
4. Express something that transcends food. 
Our new offering was trying to solve a problem that people didn't even know they had.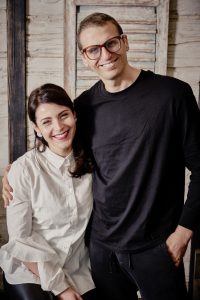 One fine day, my wife Annarosa dreamed up our Wearable cone, because we were tired of holding the cone – They are mini puppets, rings for others, or funny finger foods to serve at every party. They work to change gelato's function by making it an accessory to wear! They are edible, wearable, enjoyable, and they redefine the possibilities of what ice cream can be.
Gelato can even become a table game. The photo below is one of our Easter creations, 'Tū Kōhatu '. The aim of the game, based on the traditional Māori stacking stone game, is to build a tower as high as you can. This creation was one of the ways we experimented with food to make sure it wasn't something to eat immediately.
The Selfie Cone is the one creation I will always keep close to my heart. Because it was the first game-changer we served you many, many years ago, and it has been an enormous success. It proved that everyone buying gelato from us wasn't interested in just eating from the get-go but spent 30 minutes without licking or even touching the ice cream creation; they were taking photos of themselves instead. When we first launched the Selfie Cone, we received quite a negative backlash on Facebook; now, everyone gets it. People who buy a selfie cone don't necessarily want just ice cream.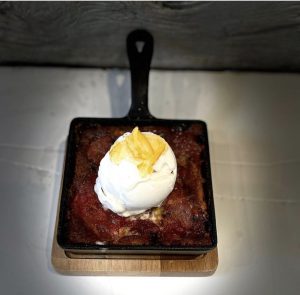 Did Covid-19 change the game?
Of course. Before Covid-19, we were also a tourist attraction. We had to rebuild ourselves. We maintained our focus, simplified the offering. We are re-imagining gelato through art, technology and science. People can still experience gelato in a different way, Like playing tic-tac-toe with our ice cream sandwich, Uniquely celebrating Halloween or taking pics with our famous squid.
Has the number of gelato and ice cream shops increased in New Zealand in recent years?
For sure, I have 4-5 ice cream and gelato shops at less than 800 meters.
And what about the most popular flavours?
We have a few popular depending on the season, but our business is not just about the flavours. When we developed Giapo, we realised that the taste is secondary to what our customers wanted. People want emotions. Our narrative is to change the gelato experience, not just the flavours! We are pleased to share with Frozen Art Chef readers our Halva Vegan Gelato recipe. Express yourself and..indulge!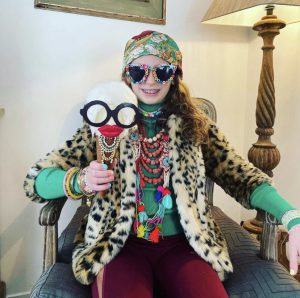 Let us just conclude by saying that there are two other never-ending frozen dessert trends in New Zealand (and not only there):
4. CHOCOLATE
Both Patagonia Chocolates' and Giapo's most popular creations are made of chocolate. And also other local shops, like Miann Chocolate Factory focus in creating delicious chocolate based treats, gelatos and sorbets as well as beautifully crafted chocolate bars. Upscale dessert maestro Brian Campbell and his wife Roselle have developed a cult following among Auckland's sweet-toothed set. They use all their chocolate in Cakes, Gelato, Bonbons… By sourcing high quality beans and carefully crafting tiny batches, they bring out the individual flavours and nuances of each bean. They source their beans from all over the world from far flung places such as Peru, to Madagascar, Tanzania, Vietnam to places a little closer to home like Fiji. All their Cocoa Beans are ethically sourced for their quality and so are their gelatos, sorbets and frozen desserts, nothing short of edible works of art alongside plated desserts.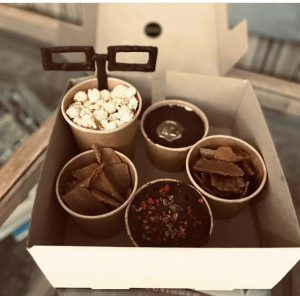 5. LOVE
Gianpaolo & Annarosa, Alex & Lorena, Brian & Roselle fell in love with each other, New Zealand and Frozen Desserts. They created families, they work with love every day, and they won't stop inspiring, attracting and delighting Kiwis.
New Zealand's upcoming summer trends look simple and surprising at the same time…Let's just hope to taste these delicious masterpieces soon!