A gift for you!
Dear Chefs, on 22 May 2021 at 10am CET (4pm Singapore Time) Stéphane Augé, Meilleur Ouvrier de France glacier 2007, will make his special recipe of Entremet Glacé, Pêche Melba, in live streaming.
Pêche Melba is one of the best known French frozen dessert in the world, created in 1894 by the famous chef Auguste Escoffier (1846-1935).
The session will be presented by the Pastry Chef Alessandro Racca, the technical director of Carpigiani Gelato Pastry University.
Be the first to learn these original Gelato Pastry secrets! You are entitled to participate (and you can also invite your team)! Have a sneak at the contents of the masterclass and become a Carpigiani Gelato Pastry University Member for FREE!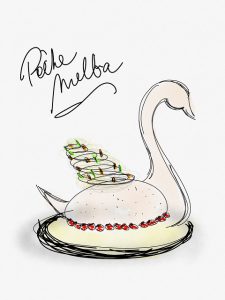 Masterclass Title: Entremet Glacé, Pêche Melba
Date: 22 May 2021
Master: Stéphane Augé
Duration: 1 hour (10am-11am CET)
Language: English
Technical Sponsors: Silikomart Professional and ANDROS
How to participate and keep being invited at future events: Sign up for this masterclass and get a free membership for the Carpigiani Gelato Pastry University portal (free until 31st of June 2021).
You will have free access for one year to all the contents, videos, interviews and recipes of Carpigiani Gelato Pastry University and guest instructors.
Best wishes in the creation of your Entremet Glacè – Pesca Melba!