Winning in Asia by making Italian pastry (and hence frozen art) with ingredients grown on Japanese soil: Fabrizio Fiorani has been awarded Best Pastry Chef in Asia during the gala of 2019 Asia's 50 Best Restaurants, and his first dream come true.
"It's a super honor, a recognition of contemporary Italian gelato and pastry art that is not only a scoop in a cone or cup, a cannolo, a cassata or tiramisu in the tin but can also be fine-dining: traditional in taste but innovative in approach" said Fiorani.
"Don't call me Maestro or Chef – he continues-: appreciate my desserts with the lack of awareness of one who does not know the author, without preconceptions and superfluous elements".
Using simplicity in fine dining is what led our decision to name Fabrizio Fiorani as very first "Frozen Art Chef": his evolving creativity and artistic inspiration as well as the visionary sweetness of his memory create a vision of contemporary confectionery precise, vivid and exciting. His commitment to innovation and individualization is strong, based on serious study and deep foundations, in a meeting between flair and precision, art and technique. We love his balance between dream and reality, without losing an ironic attitude.
"In luxury restaurants there is always a pastry chef, an elected one who spends the day among aromatic spices, fresh cream, fruit, cakes, pastries: exactly what I would do to earn a living". Isabelle Allende wrote it first (Aphrodite, 1998), Chef Fabrizio Fiorani lives it every day, so it became the preface of his last book "Tra l'Onirico e il Reale" (Chiriotti Editori). Born in 1986 in Rome, Fiorani worked in the kitchens of some of the best restaurants in Italy, such as Enoteca Pinchiorri (Florence) and La Pergola (Rome). His strong desire to make international experiences has led him to attend the opening of Heinz Beck's restaurant in Tokyo. On October 2015 he became pastry chef at the BULGARI Il Ristorante Luca Fantin in Tokyo. Fabrizio Fiorani is also a member of the Accademia Maestri Pasticceri Italiani" and of the Collettivo di Cucina Dolce Italiana PASS121.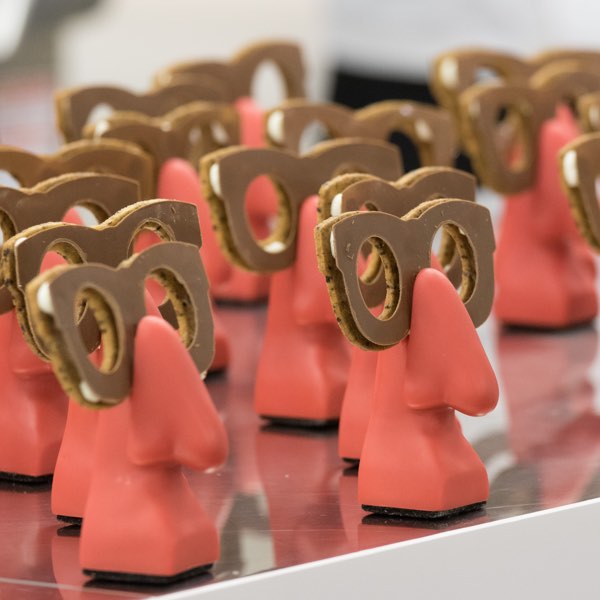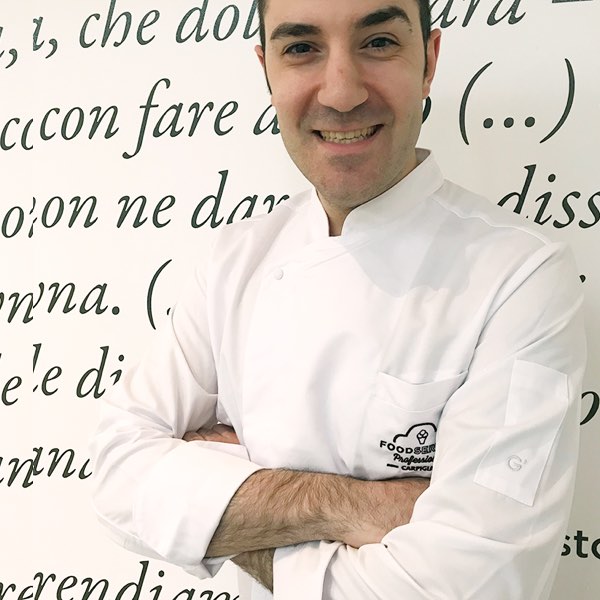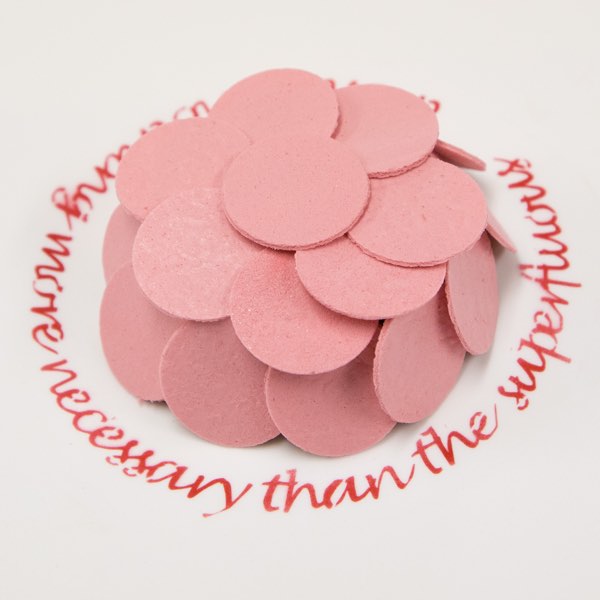 1. Fabrizio, you took part at the World's 50 Best Restaurant Awards 2019 a few weeks ago. Many Chefs working in Asia accessed the podium. Who else is following your example of excellence in the East?
Pastry Chef Antonio Benites is certainly doing an outstanding job at Marina Bay Sands (Singapore): I was impressed by his precision and cleanliness. Chef Benites worked at Joël Robuchon Restaurant before. I also liked JAAN restaurant, by Kirk Westaway, for the first-class cakes and desserts. Surely Japan has been very well represented at the 2019 edition of the World's 50 Best Restaurant Awards too. The combination of passion, provenance, commitment, preparation that you learn when you work in that country makes all the difference.
2. On May 2019, at At-Sunrice GlobalChef Academy (Singapore), you run a sublime masterclass that featured Valrhona chocolate. How did you become Asia's Best Pastry Chef, with any compromise in terms of gelato and ice cream?
Gelato and Ice cream are key additions to the pastry art. The best ingredients and the most innovative technology make a difference any time. I wanted to leave a mark straightaway, three spoonfuls of dessert at the most and the right balance between innovation and memory. The research for beauty is a very important fact in my daily work. I try to create a gentle atmosphere, to transit my sensations before the diner has tasted my dessert. I always try to convey a well-defined concept, which best represents my idea of luxury in terms of taste. Thinking of new shapes of pralines and finding the finished products in my hands after only a few months is an incredible result that gives me great awareness every day.
Three things young pastry chefs shall always remember: "1.be curious, 2. be hungry for curiosity and innovation and 3. be uncomfortable: work abroad, with people who do not know each other, and work hard. Be ready to swallow bitter pills and join (or create) great teams!
3. What ingredients (and techniques) could you never give up?
Chocolate and sugar. Then artisan gelato. Rather than ice-cream, a state-of-the-art gelato has got a better temperature and texture. Wish we use less ingredients when we make gelatos and sorbets: cleanliness, essence… with the super machines we have today it's easy to have great results.
Pastry-making is one of the things that I do best and with the greatest of pleasure. The technique, creativity and the possibility of creating small moments of happiness are all closely linked to the research of taste. These elements allow me to express my all-round personality.
4. Do you want to reveal one of your next (imminent) projects? Where can we see you/follow you in the next few months?
In less than one month I'll have a shooting for my new book. It will be published by Chiriotti Editori and gelato will be in the spotlight, again.
5. Please share with our #frozenartlovers one of your coolest recipes!
ANGURIA/Watermelon: Sorbet, granita, gelatin and in osmosis.
An ideal frozen dessert during the hot season, it reminds the flavour of Italian summers, and…watermelon is a difficult ingredient to work without losing its "lively" taste and its distinctive wateriness. It's one of the exclusive recipes published in my latest book.