180 days to go to the ninth edition of the Coppa del Mondo della Gelateria (Gelato World Cup), and the national teams selected for the 2020 Gelato World Cup have finally been announced. They span from Asia to Latin America, with a European heart that has never been so strong. The biennial event signed by SIGEP-Italian Exhibition Group and Gelato&Cultura confirms the willingness to compare the knowledge, the creativity and the innovation of gelato chefs, pastry chefs, ice carvers and executive chefs that have been selected as the best experts throughout five continents.
The countries that will surprise you with tantalizing gelato cakes, sublime frozen desserts and bright ice sculptures, on 19-21 January 2020 in the South Hall at IEG Rimini Expo Centre (Italy), are Mexico, Singapore, Malaysia, Japan, Germany, Italy, France, Spain, Poland, Argentina, Colombia and Hungary.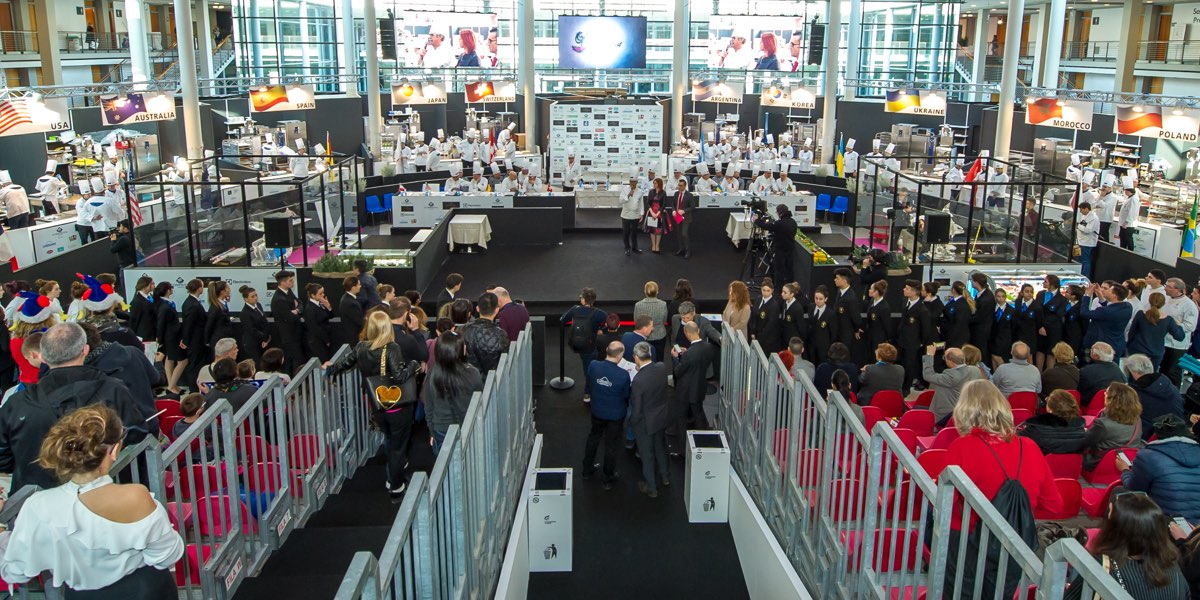 This is the first edition where all the teams have been officially selected by the Committee of the "Coppa del Mondo della Gelateria", as they supervised different competitions around the world. The selection process started 16 months ago with the competition at Feria Internacional del Helado in Mexico City (February 2018). It was followed by the Asian Gelato Cup at FHA in Singapore (April 2018), the Longarone Eis Challenge (December 2018), and Sigep Gelato d'Oro (January 2019). The selections in Warsaw (Expo Sweet) and Madrid (Intersicop) occurred in February 2019. Recent competitions were held at the Valrhona headquarters in Tain L'Hermitage, at Fithep in Buenos Aires and in Budapest (Hungary).
After years of alternating participation, France and Italy will finally fight on the same stage. These countries have already marked precise strategies and expectations are high!
The President of Coppa del Mondo della Gelateria, Giancarlo Timballo, says:
"Each team will be composed of a Gelato Chef, a Pastry Chef, an Executive Chef and an Ice Carver, all coordinated by a Captain. What can we expect? 60 competitors, 3 race commissioners, 14 technical judges, 7 international media jurors, 3 artistic jurors, 12 masters of Club Italia as assistants to the teams, 8 race tests in 3 days (gelato/sorbet, glass single-portion, mystery box, gelato-cake, entrée of haute cuisine, ice- and brittle- sculptures and the new trend of gelato snacks, in addition to the final Grand Buffet, which is the presentation of all the creations)".
Fans and gelato-lovers can enjoy real-time updates on the website coppamondogelateria.it/en, on Facebook (the official profile is "Coppa Mondo Gelateria"), Twitter and Instagram (@gelatoworldcup). The hashtag confirmed for the next edition is #CMG2020.